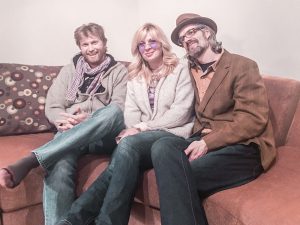 The line "Postcards, Poetry and Prose" came out of a songwriting weekend with one of my heroes. In 2016 I had the opportunity to jump a plane from upstate NY to Highland County, Ohio – outside of Cincinnati, and spend 3 days in a songwriting workshop with one of my favorite artists ever – Linford Detweiler of Over the Rhine. I went into the experience so eager to learn from him where his songs come from and get better at writing what I call 'story songs' – a song with sense of place, time, plot and characters rather than relying on my own experiences.
A small group of us holed up at Nowhere Else (their farm/venue) to learn from Linford, share ideas and do some writing. This song's seeds were planted at the farm as part of a writing exercise that I was a part of. We were paired off into groups and had 3 hours to write a song. From scratch. The bones of 'Postcards' grew out of that session.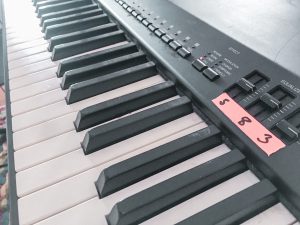 I remember sitting at Linford's electric piano (which had a hand in writing so many OtR records) noodling around looking for a chorus or hook when I landed on that F#m progression that become the final chorus – and got a 'there's a little something there…' from Linford as he was passing through our space to check on our progress – and soon after that the lyric 'can we hold on to what we need the most…. In postcards, poetry and prose' followed.
The final idea sounds nothing like the original concept – but you'll see it's origin. Below, check out myself, Rachel Hebert and Alyssa Mann Creasy demoing a distant cousin of 'Postcards' from that songwriting session at Nowhere Else.